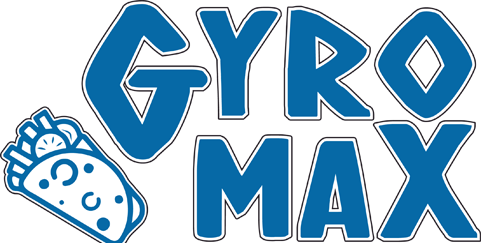 Gyro
special combination of lamb and beef slowly cooked
Chicken Gyro
slowly cooked and seasoned chicken
Chicken Shish Kabab
marinated and grilled chicken chunks
Beef Shish Kabab
pieces of marinated grilled beef
Chicken Shawarma
sliced chicken with mixed spices
Falafel
mashed chick peas mixed with fresh parsley, cilantro, seasoned with Mediterranean spices and deep fried
Appetizers
Dolmades (6pc) 3.99
Six grape leaves stuffed with seasoned rice with red sauce
Spinach Pie (2pc) 6.49
two pieces of fillo dough with spinach and feta cheese
Side Hummus (w pita) S 3.49 L 4.99
mashed chick peas mixed with tahini sauce, olive oil, lemon juice and garlic.
Pita .99
Falafel (6pc) 5.99
chick peas, fresh parsley, cilantro and onion mix with a special Mediterranean seasoning.
4pc Chicken Tender 5.99
Kids Meals
comes with fries and drink
2pc Chicken Tender 4.99
Grilled Cheese 4.99
American cheese, provolone and feta cheese melt on double pita
Entrees
add fries 1.99
The Maximus (handheld) 6.99
pita, protein, lettuce, tomato, onions and tzatzki sauce.
The Maximus – make your own 7.49
Bowl 8.49
rice pilaf, protein, pick your veggies, feta cheese and sauce – or make your own.
Veggie Gyro 5.99
pita, hummus, tomatoes, cucumber, onion, lettuce, Kalamata olive, feta cheese, banana pepper and Greek dressing.
Salad 5.99
Lettuce, tomatoes, Cucumbers, Kalamata
olives, pepperoncini, feta cheese, Greek dressing – or make your own.
Add protein for $2.99
Un-Greek Meals
Fries included!
4pc tenders meal 7.99
6pc tenders meal 9.99
10pc tenders meal 14.99
12" Philly cheesesteak meal 10.99
Sides
Fries 2.99
Greek fries 3.99
Onion rings 3.99
Mozzarella sticks 4.99
Fried mushrooms 4.99
Jalapeno poppers 4.99
Sauces and Dressing
Taziki sauce .79
Tahini sauce .49
Parsley sauce .79
Greek dressing .79
Ranch dressing .49
Garlic sauce .49
Beverages
Fountain drink 1.99
Bottle 2.49
Naked juice 3.99
Desserts
Baklava 2.99
Strawberry cheesecake 3.99
Chocolate cake 3.99
Maximus Meat 12.99
Gyro chicken kabab and beef kabab with your choice of toppings. With your choice of rice, salad or fries.
Veggie Maximus 12.99
Three dolmades, 8 ounces of hummus, one spinach pie, two pieces of falafel. With your choice of rice, salad or fries.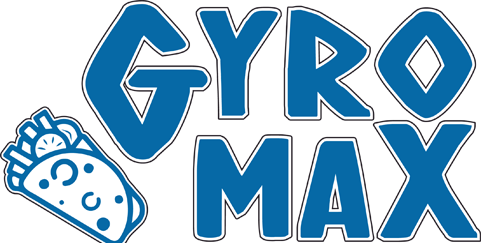 Open Hours
M-Sat: 11am – 9pm
Sun: 12am – 8pm